We may earn compensation from the products mentioned in this post. Please see our Affiliate Disclaimer.
How Can I Start My Own Cosplay Business?
The origin of many successful entrepreneurs often began as nothing more than a simple hobby. And it makes sense, when you have a passion for an activity, it becomes significantly easier to devote more time, money, and effort into it. Over recent years, cosplayers from around the world are finding new ways to transform their beloved hobby into a full-blown cosplay business.
Although the cosplay business model isn't yet a complete science, we see many cosplayers taking a multi-strategy approach to generate income and monetize their hobby. Here are the best ways to start a cosplay business:
Selling cosplay costumes and merchandise online or at conventions

Providing opinions on blogs and social media

Creating unique content for paid subscribers
Making costumes: If you build it they will come
Some of the world's best cosplayers became known in the industry because they truly know how to put on a good show by having realistic and tailormade costumes. However, this notoriety comes at a price. Cosplayers who choose to make their own costumes may end up spending roughly three-quarters of their time making their costumes. Cosplayers nowadays are looking for realistic outfits that stand out from some of the generic options you can order online. 
Costume-making professionals like, Mr. Bairan, who initially started out as a cosplayer, create advanced costumes like the Hulkbuster from Iron Man, which is a complete armor with moveable parts. The point is that literally thousands of cosplayers around the world are looking for authentic costumes that can be tailormade just for them. Just like any professional designer or tailor in the fashion industry, custom work comes at a higher price. 
One way that you can break into the business side of things is to consider creating unique costumes and tailormade cosplay experiences for your customers. However, just like any business, you don't want to stretch your abilities thin too quickly. We would recommend starting with 1 or 2 high-quality character designs that you can produce rather quickly. Once you have mastered a specific character design, promote yourself to the world, receive testimonials and ask your customers to tag you in their social media.
Now you may be asking yourself, "but, what skills do I need to create my own costumes?" Don't worry we have you covered and here's a short-list of some of the skills that are often required to transform mere mortals into cosplay superheroes!
Art skills
For starters, adequate art skills are a must for costumes that involve making armor or a side costume like a prop or animal. If your costume designing skills aren't up to par yet, try starting off with simple designs that you can create for customers at a lower price. After all, everyone starts somewhere.
Take Yaya Han, for instance; she designs cosplay fabrics and accessories, along with cosplaying for major forums like Marvel. She attests to the fact that art skills can come in handy when designing a costume. She started off her fabric line by communicating directly with textile companies by relaying the kind of fabric cosplayers need.
Crafting
In addition, you'll need to be crafty too, especially when designing jewelry and props from less popular anime. Whether its compiling fabrics and materials or taking the creative route to break down a costume into simpler elements, oftentimes you'll need to try winging it by making the most of what you have on hand.
Before you start growing momentum for your business, take a few classes on using crafting materials like clay, resin, and even paper mache. Make sure you practice and sharpen up your drawing skills; cosplay businesses receive a lot of requests for armor and weapons.
Practicing helps you stay prepared for all sorts of requests. This way, you'll know the basics for crafting different props.
Sewing and design
Cosplayers, like Ginny Di, who also works as cosplay designers, put in the extra effort with sewing skills. In many cases, off-the-rack costumes lack the appeal that self-made costumes can have, mainly because cosplay designers spend time understanding fabrics and costumes to know what would work.
Yaya Han has her own line of unique fabrics with textures and prints that are desirable for costumes, i.e. the fabrics are bright and fun, yet breathable and durable.
Even though it's a relief that there are special fabric lines to help you design a great costume, availability is always an issue. So, you'll always need to be prepared to use whatever you can find and design a kickass costume that still looks awesome. For this, it's advisable that you learn about textiles to grow your cosplay business.
Understand wig styling
In many character cosplays, the most difficult part to get right is the wig; every cosplayer has faced this problem. Learning how to style and dye wigs a specific color gives you leverage to add more things to your online range of cosplay products.
A lot of fans look for styled and prepped wigs that match their costumes, so knowing your way around hair dye, styling tools, and hair accessories can be very profitable. Let's be honest, anime and game characters' hair always seems to defy gravity and every other law of nature and physics, so achieving the impossible by styling a great wig means gaining more traction.
Use your photography and editing skills to start a cosplay business
AshB, a former photographer for cosplayers, explains that businesses that attend conventions can offer their services, and provide editing services for pictures. Cosplayers are always in need of high-quality prints for their websites, social media, or Patreon. You can set up a booth at a convention and highlight your portfolio of work you have done in the past. If you really want to stand out, try to highlight works that a typical customer couldn't produce using just an iPhone. Invest in professional-grade camera equipment and advanced editing software to really make pictures pop by adding HD effects into the shot.
One cool strategy we have seen to be really effective is to walk around cosplay conventions and ask cosplayers if you can take their photo. Then, get their contact information and go home to edit the photo by enhancing the pictures with cool graphics. Once your product is complete, send the cosplayer a link to your online photo book and ask if they would like to purchase it! Once you develop a reputation and a following you can even have cosplayers send you their photos online to edit remotely.
Photoshop and editing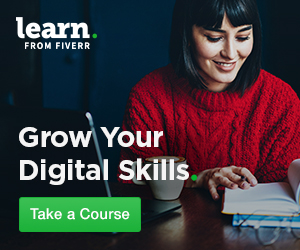 Don't forget; although a costume is a big part of the overall essence of cosplay, it takes photography, editing, and additional special effects to transform a photo into a work of art. One of the best ways to make a piece of art stand out is to depict a character with their signature abilities. Who knew that Photoshop skills needed to be part of the package when you're running a business?
Although it's not easy to master Photoshop and editing software overnight, learning to use applications like Adobe Photoshop Elements or Lightroom can give you a significant advantage over the competition. Lots of cosplayers want to cherish the memory of dressing up as their favorite character; for most, it isn't something they can necessarily afford to do every day. If you are looking for classes on how to start learning or improve your Adobe editing skills there are some affordable and highly-rated online classes on this specific subject.
A cosplay business can provide photography service to this very audience at different conventions. At conventions, your business can open a stall with a green screen, allowing different cosplayers to have their pictures taken. That's also where customers can place orders for edited prints, immediately follow you on social media, and learn more about your services.
Use blogging to build a cosplay business
For those of you who weren't crazy about the idea of making costumes to start your own cosplay business, blogging is another option that might just perfect for you! Did you ever wonder how companies like Google, Facebook, and Twitter became huge tech companies when they traditionally never actually sold a physical product or service? They became tech behemoths because they sell information, and according to Wall Street, information is worth more than most physical goods and services apparently.
Cosplayers and fans alike are always searching for information on the internet about cosplay. Since social media doesn't always provide them with an excellent resource, there is a big opportunity for you to fill those voids with your opinions using a blog. Even though you probably aren't anticipating becoming a tech giant, if you are looking for a great way to start a cosplay business with a pretty low barrier to entry, you should definitely consider blogging!
Here are a few ways you can use the blogging to build a cosplay business:
A blog? Really?
The concept of a blog may sound very 1990's or 2000's, but they still have incredible monetization power simply by providing information on niche topics. In fact, believe it or not, some of the biggest websites in the world are blogs! Think about it, if you search for the answer to a question in Google, there's a high chance that Google will return a blog website in the search results in response to your search query. If you had that question, you could only imagine how many people around the world have the exact same question.
You can take this concept and apply it to create your own cosplay business of sorts, where instead of selling a service like making costumes, your product is information. Is there a hot topic that you continuously see come up in forums or social media that you feel needs to be addressed in a more formal way? Do you think that there is a need to create a more private forum where cosplayers can meet to discuss specific topics that aren't being covered by social media?
Blogs allow you to capture an audience's attention, while also providing value by creating informational resources to address their most pressing questions and niche interest. If you start a blog, we recommend always using WordPress because of its versatility. Also, make sure you use a reputable web hosting service like BlueHost to run your site.
WordPress
Every new cosplay business should know their way around a WordPress blog, regardless of what you sell or how you sell it. WordPress is a digital platform that allows you to build and design websites. You can do everything from creating a simple blog to creating a mammoth e-commerce store.  
We recommend WordPress, specifically, because it provides the most flexibility and free range to design a website in any way you can think of. WordPress has a ton of capabilities, but at a minimum, you should set up a simple website in order to provide your customers with a professional way to interact with you.
Not only are your customers coming to your website to purchase directly from you, but many are also interested in what you have to say! Whether it be your recommendations or opinions, once your WordPress website is up and getting traffic, you may find an excellent opportunity to leverage affiliate marketing.
Affiliate Marketing
Affiliate marketing the practice of recommending other people's products or services to your website's audience. This is done by using an affiliate link that directs them to that specific product or service. If your audience uses that specific link and makes a purchase, your business makes a referral commission. You may not be aware of it, but there is an extremely high chance you already click on hundreds of website affiliate links each day while using your computer or phone!
You can join various affiliate programs, but before you invest in an affiliate program, make sure only to promote relevant products and ones that you already use and would have no problem recommending to your audience. Being successful with affiliate marketing requires building trust with your audience. If you can establish trust with your audience they will be more receptive to your affiliate product recommendations. If you want to learn more about digital marketing fundamentals check out these courses here.
Other popular monetization platforms
When you start looking at specific platforms to monetize a business, you will need to consider a few things before jumping straight in. First, determine if you will sell physical goods, services, or provide information. The reason being is that some platforms are better optimized than others for achieving specific business goals. Below we will list a few different platforms that you can use to monetize your cosplay business.
Use Patreon if your product is mostly informational
On Patreon, cosplay businesses can garner donators, similar to followers on social media, who donate money to them on a monthly basis or so. In return, you'll need to offer rewards; these include professional prints, exclusive videos that show your creative process, and other self-made content.
Patreon is a solid monetization platform if your primary product is you! Or to be more specific, your self produced content.
For example, Luxlo, one of the most popular cosplayers on Patreon, explained that you need to offer different kinds of things to donators. You can't afford to offer the same thing to everyone, regardless of how much they donate.
She explains in interviews that some of the things include exclusive prints, signed merchandise, animated t-shirts, and even private group chats where fans get a chance to speak with her.
She also advises that posting about Patreon and your current term on your Instagram account is a consistent way to keep cosplay enthusiasts interested. The key here is to continuously learn about your audience and listen to their feedback regarding what they want to see from you. If you keep your ear to the streets, your fans will remain entertained, and thus will want to continue to support you.
Similarly, Anna Faith indicated that donators on Patreon tend to donate somewhere between $1 USD and $60 USD. She mentioned that it can take a lot of time, and mostly towards the end of the month when you will need to send rewards to donators.
These can include things like small jewelry items or even exclusive content.
Use Etsy if you are looking to sell physical goods
Another place where cosplay businesses can sell their creations is Etsy. Having your own Etsy shop lets you categorize different products based on the target audience. Items and products you can sell on Etsy include character jewelry, styled wigs, shoes, and more. Through Etsy, cosplay businesses can also make money on private costume orders.
If you are a designer, then Etsy is a huge business opportunity for you!
During release seasons when popular anime characters are set to be the highlight of the year's conventions, a lot of fans are excited to dress up as these characters. For instance, cosplay businesses and designers got plenty of customer interest for awesome Attack on Titan costumes when the anime released in 2013.
Since stores and online marketplaces rarely stock up on new character costumes that quickly, it pays off to stay ahead of the trend. Start by keeping track of the year's anime releases and following forums on Reddit and Tumblr to know which characters' popularity is growing steadily.
Then, begin with costume development to start earning early bird sales. You can even gauge prices easily since your business will be one of the first to design such high-in-demand costumes.
However, one downside to Etsy is that they do take a cut of your sales price and can charge a fee to post your product within their marketplace. On the flip side, Etsy receives millions of visitors to their site each day, which could have a big impact on the amount of potential traffic that your Etsy shop will receive.
Use WordPress if you want to sell a service privately (i.e. not in an online marketplace)
Our discussions earlier in the article about WordPress were focused mainly around blogging, and providing information as a product. Well, it's also important to note that WordPress can do virtually anything you can imagine, from a business and e-commerce perspective. However, millions of businesses use WordPress as a platform for general business websites. And if you are selling a service, then you probably should too!
Maybe you want to sell a photo editing service or start a cosplay advertising agency, regardless of the route you choose, if you are planning on selling some type of service, where customers make a single purchase or recurring subscription, you probably will want to set up a WordPress site.
The reason being is that you can use plugins, which are essentially small computer programs running within your site, to set up the front-end of your store. From there, customers can choose a service, enter their credit card information, and also manage their own accounts.
The benefit of WordPress is that you own 100% of the website, including the domain name, customer email lists, etc. You also don't have to pay someone else fee's just to sell your service. You have complete administrative control over your business, and don't have to abide by Terms of Service Agreements. Whereas with platforms such as Fiverr, and Upwork, which we will discuss next, you will have to always be mindful that you must run your business under their rules or could risk being booted off.
Use Fiverr or Upwork if you want to sell a service publicly (i.e. within an online marketplace)
There's Fiverr, an excellent freelancing website where jobs start from 5 USD and up. Although 5 USD sounds very low, you can always develop your options to set up higher tiers. Not to mention, Fiverr is a great place to start working on your portfolio.
Upwork is a freelancing website with millions of clients that source professionals from a large talent pool, Upwork is a great place to start your business. The only downside is that it takes a 20 percent cut until you develop an ongoing relationship with a client, which is rare in the world of cosplay.
How do professional cosplayers make money?
Articles from forums like FOX News explain that professional cosplayers can make upwards of $200,000 a year dressing up as their (or fans') favorite characters. Amie Lynn explains that initially, cosplayers are offered a low rate per event even if they display amazing energy.
Considering the hype surrounding the cosplay profession, it looks like many anime and gaming enthusiasts are looking to ride the wave as well. This is great news for up and coming cosplay businesses because with more people looking to become professional cosplayers, they'll need your services to start out.
And if you build a bigger following on social media, the requests will keep piling up and a large potential customer base will want you to attend conventions with your own stall.
Cosplay designers like Chaozrael explained that a commission that includes complex costume items like armor and more can bring in over 3000 USD, but that's inconsistent. Hence, it's more feasible to rely on selling smaller items on online marketplaces like Etsy.
On Etsy shops, costume designers charge over 100 USD for an attractive costume that may cost half the price at off-the-rack stores, but wouldn't offer the same quality. It's also wise that you cater to the large audience of customers who attend conventions but don't dress up. For many of these fans, jewelry and merchandise can be the perfect carry on at a convention, and it allows your business to maintain steady revenue stream.
Sponsorships
In addition, professional cosplayers can get sponsorships from brands and companies. Your business can start small, like sponsoring a cosplayer's wig or prop. Always start by making an offer, and asking cosplayers to send in their pictures before making an offer to sponsor their costume, wig, jewelry, or prop.
Before deciding, ensure that these cosplayers have a sizable following so that your brand can gain attention from the target audience in the process. Similarly, you can offer a sponsorship opportunity relating to all your cosplay business' services, whether it's editing, photoshop, or wig styling. 
Private Events
As cosplay becomes more mainstream, many professional cosplayers have now transitioned into social celebrities. With a bigger following comes a higher demand from fans to see their favorite cosplayers at private events. For example, professional cosplayer Anna Faith also receives money for attending private parties. Meanwhile, Yaya Han has also been featured on Marvel comic covers.
Professional cosplayers are able to provide a booking event calendar on their websites or social media, allowing fans to schedule them at private events.
Where do professional cosplayers promote themselves?
Social media
This is probably the most obvious and easiest way that professional cosplayers promote themselves. For many professional cosplayers, social media promotions and earning platforms like Patreon need to go hand in hand. Luxlo, a famous cosplayer, said that when you have a Patreon, it's important to post on Instagram regularly enough to keep new followers engaged.
If you are planning on becoming a professional cosplayer, building a social media presence, particularly on Instagram, Twitter, and Reddit, are essential for your success.
Conventions
Of course, anime and comic conventions are where the majority of professional cosplayers make an appearance, especially if they're dressing up as characters from specific genres of anime. Some of the most popular conventions include Comiket, Otakon, and San Diego Comic Con.
In these events, you can set up a stall with some of your art and smaller products for fans to buy. These types of items and merchandise classify as Dojinshi i.e. fan-made art. If you're an artist, conventions also offer a unique opportunity to show off your skills.
Releases
At releases for new anime, manga, and video games, professional cosplayers often make appearances as characters. This includes events, like Jump Festa and AnimeJapan, which take place in Tokyo. They also attend gaming tournaments, whether it's for League of Legends, Tekken, or Dota.
At launches and release events, cosplay competitions are fairly common, and most large-scale contests involve a cash prize. This is a motivating factor for cosplay businesses to promote their services to fans and people interested in trying out cosplay.
Are you ready to take a leap and start a cosplay business?
The cosplay business is a difficult one to stand out in, but for people who have a passion for making fans' favorite characters come to life, using their creativity, and being an entrepreneur the challenging aspects make it all the more fun. The platforms, events, and strategies mentioned above can be a great place to start.
Now it's your turn to give your input and tell us what we missed. What more would you like to see included in this article?  Let us know down in the comments and share!